Home
Mail
Logon
Print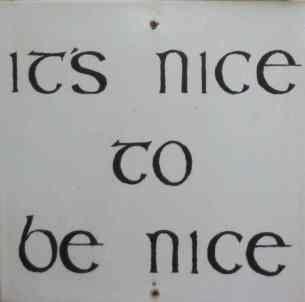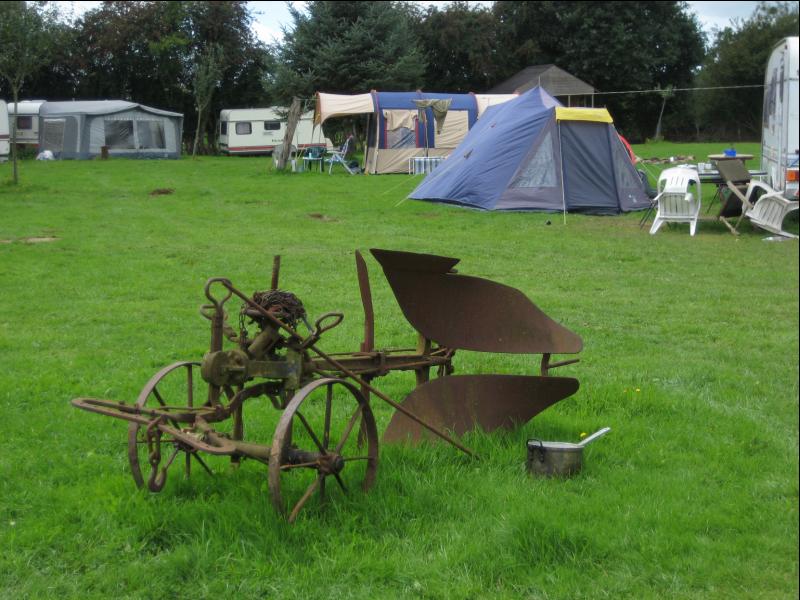 Nederlandse versie van deze pagina
Le Grand Chemin (Fred's Place) is a small inexpensive camping with simple facilities in Subligny in the neighbourhood of Avranches (Manche, Normandy and very near to Brittany, France). If you are looking for a peaceful spot in the country and are not too much attached to luxury, then this is the camping you are looking for. The camping has a covered terrace where in the evening regularly a joined BBQ is lighted. The place is no longer a farm but on the property you will find some old farming equipement, some old cars and even an aggregrate from 1955. An Aviary with beautiful birds, a small lake with geese, a goat and two dogs create a pleasant atmosphere around the tents. Of course there are toilets, hot showers and a kitchen for doing the dishes. If you want to impress people with your new fancy camper or caravan then this is not the right place. When you are coming to relax and to enjoy a quiet and pleasant atmosphere then this is the place to be and you are more than welcome.
The neighbourhood of the camping has a lot to offer:
A lot of Military History about the landing of the allied forces on the beaches of Normandy in the 2nd worldwar
Pleasure Beaches on a short distance (±15 km) (e.g. Genêts, Jullouville or Saint Pair-sur-Mer)


Le-Mont-Saint-Michel (±33 km / 32 min) is a picturesque peninsular at 1 kilometer out of the coast of Avranches.


Beautiful Cities in the neighbourhood:

Avranches (±9 km / 10 min) More information about Avranches.
For the supermarkets (Leaderprice en Carrefour).
Parc de la Baie is a shopping area with a large Carrefour (supermarket), DeCathlon (clothes), Conforama, Lidl, Action and BricoMarche (do-it-yourself-shop).
The shopping area can be found just outside Avranches via the A84 (Exit Cromel, E43E2).
Coutances (±40 km / 40 min)
Fougères (±55 km / 45 min)
Saint-Malo (±79 km / 1 uur)
Granville (±80 km / 1 uur)
Dinan (±82 km / 1 uur)
Sainte-Mère-Église (±118 km / 1h20)
In Ste Mère-Église a dummy paratrooper from D-day still hangs from the church tower.



Small Villages in the immediate neighbourhood:

Subligny (±3.5 km / 5 min)
Le Luot (±2 km / 2 min)
Sainte-Pience (Ste.Pience) (±3.5 km / 4 min)
Le Parc (±4 km / 5 min, on the D975) - for the bakery
La Haye-Pesnel (±6.5 km / 7 min, on the D7 / D473) - for the supermarkt (Super U)
Fred Marshall is the owner and you will find his slogan on a sign near the entrance: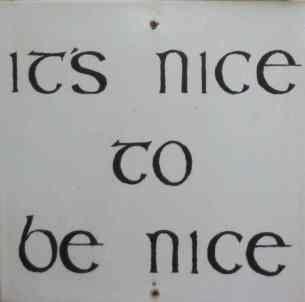 The camping can be found on the ANWB Camping Site as Fred's Place Camping Le Grand Chemin in Subligny (before 2008 in Ste. Pience)
See for more information about the camping also the Address, Prices, Route, Google Map en Contact pages of the site.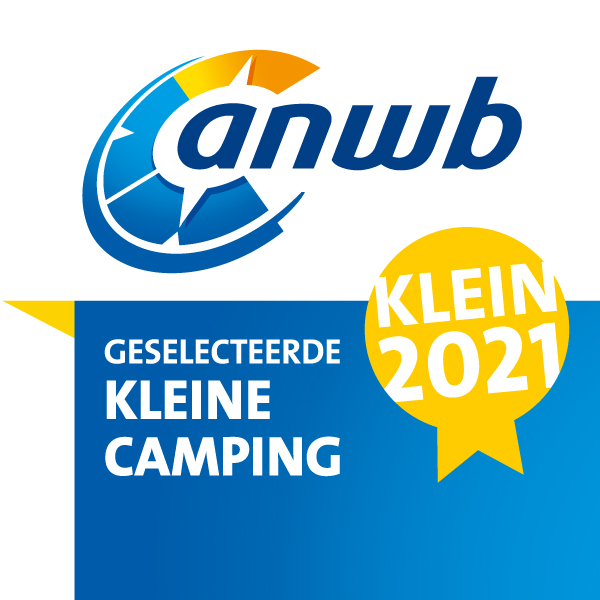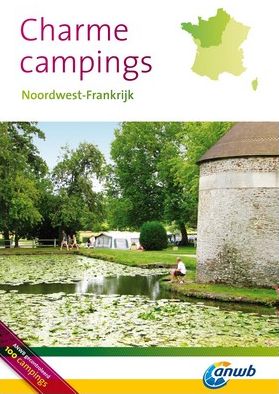 If you have been already on the campsite then you can register as a friend of the camping.